How To Install Minecraft Mods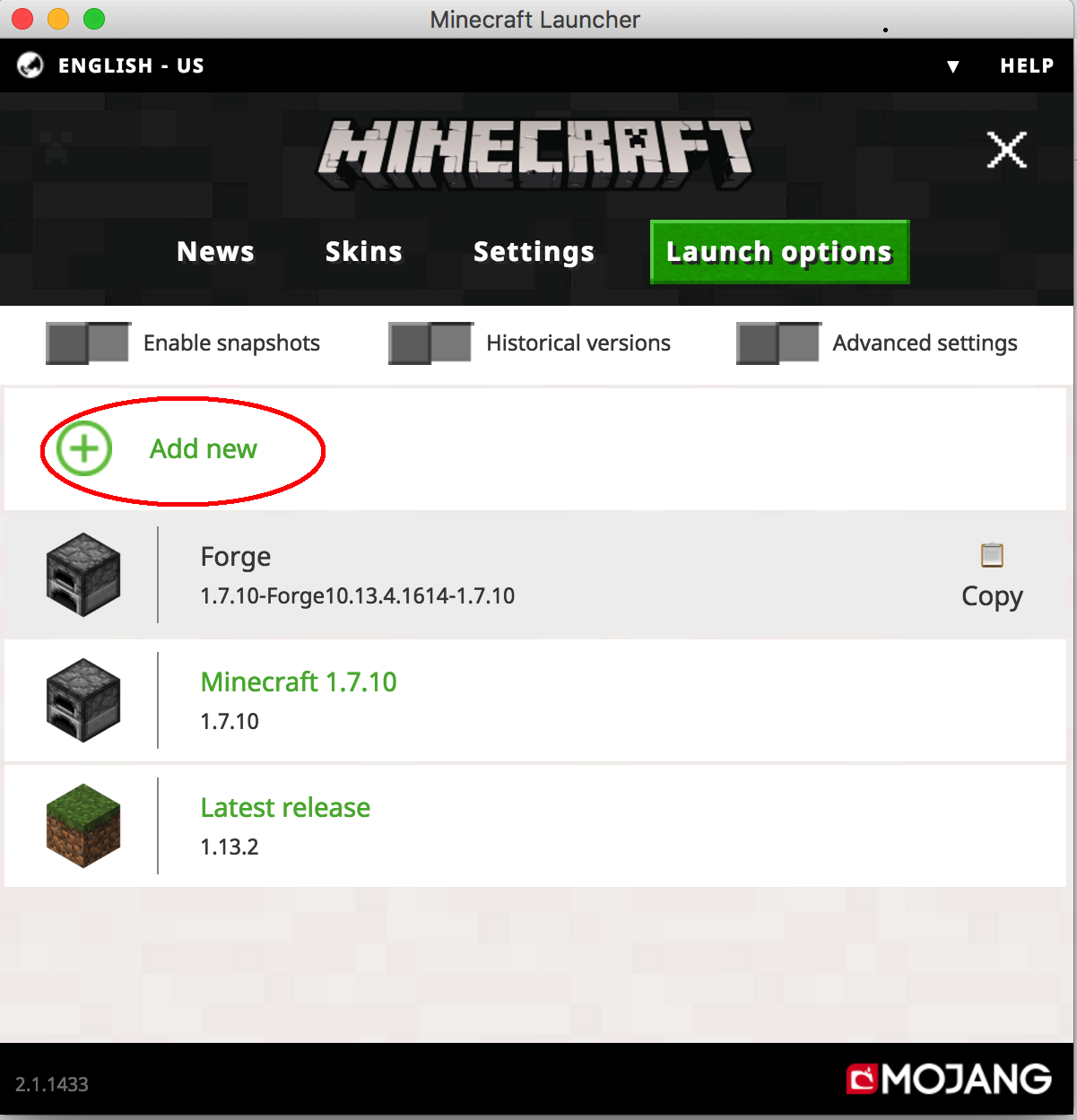 There are two things you need to do before you can install mods.
Before you install Mods be sure to read this and then if you still want to install Mods, to backup your files. See here how to backup your virtual worlds and files.
The three things are (the detailed steps are below):
Install Minecraft latest version and change the Launcher version to match Forge version.
Install Minecraft Forge version (1.7.10) to match the Mod version (1.7.10) see below.
Finally you can download and install the Mod for version 1.7.10.
Copy the jar file to 'mods' folder
Restart Minecraft and select Forge 1.7.10
How To Install Minecraft Forge
Download Forge from here https://files.minecraftforge.net/
Download the 'Installer'
Install via 'java -jar' or right click open with 'Jar Launcher.app'
Launch Minecraft and change Launcher to Forge
Start Forge once to create the 'mods' folder
How To Install Minecraft Mod
Search for Minecraft Mod (best site with most mods here http://www.9minecraft.net/)
Click the Mod you want to install
Scroll down and select the version that matches your Minecraft Forge (1.7.10)
Copy the jar file to 'mods' folder
Here's a list of sites where you can also download Mods.
Trouble Shooting
Read carefully the 'How to install' for the Mod by the original devleoper.
Some mods require other mods to be installed.
Minecraft is the copyright of Mojang. This Website is not endorsed, associated or afflicated with Mojang in any way.