What's The Difference Between Creative vs Survival Mode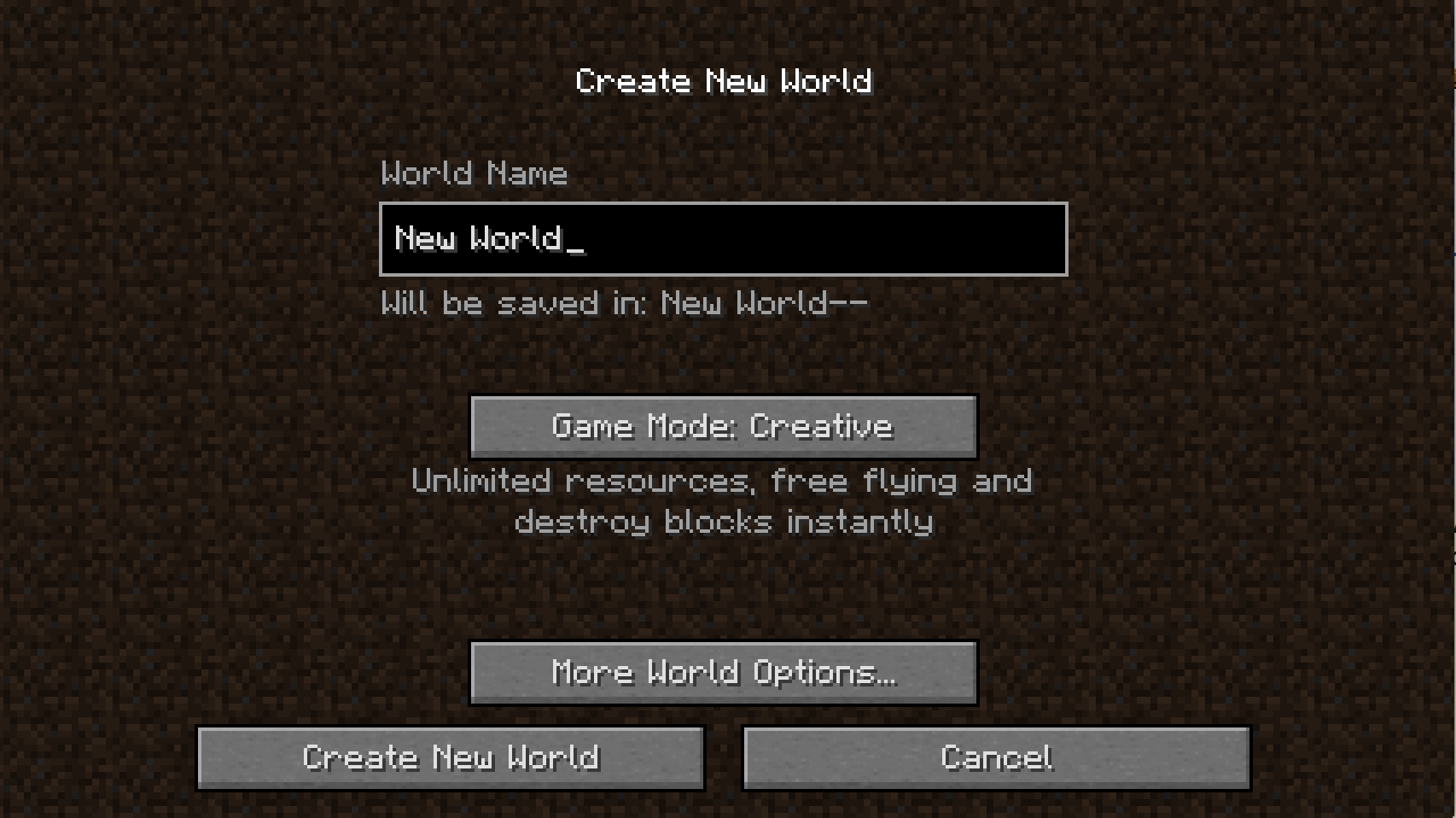 There are three game modes in Minecraft.
Creative Mode
Players have unlimited resources available to them, meaning they do not have to mine for them. They are free to fly and roam around the world and build/destroy anything in the world. You can still die but you will not lose your resources. You can even build a portal to the 'End'. The end portal is where players can defeat the Ender Dragon and finish the game.
Survival Mode
Players must search/mine resources and craft tools, gain levels, health and hunger. If you die, you will lose your inventory items and have to search and craft them again.
Hardcore Mode
You are playing in survival mode but with the hardest difficulty set and you have only one life.
World Options
With each game mode there is also the 'More World Options' which can change the games 'Structures', 'World Type' and also 'Allow Cheats' and 'Bonus Chest'. The 'Allow Cheats' and 'Bonus Chest' are not available in 'Hardcore' mode.
The 'Allow Cheats' gives the player special commands such as teleport to another user and more.
The 'Bonus Chest' gives the player a starter kit of things prepared for you.
Minecraft is the copyright of Mojang. This Website is not endorsed, associated or afflicated with Mojang in any way.