Minecraft Realms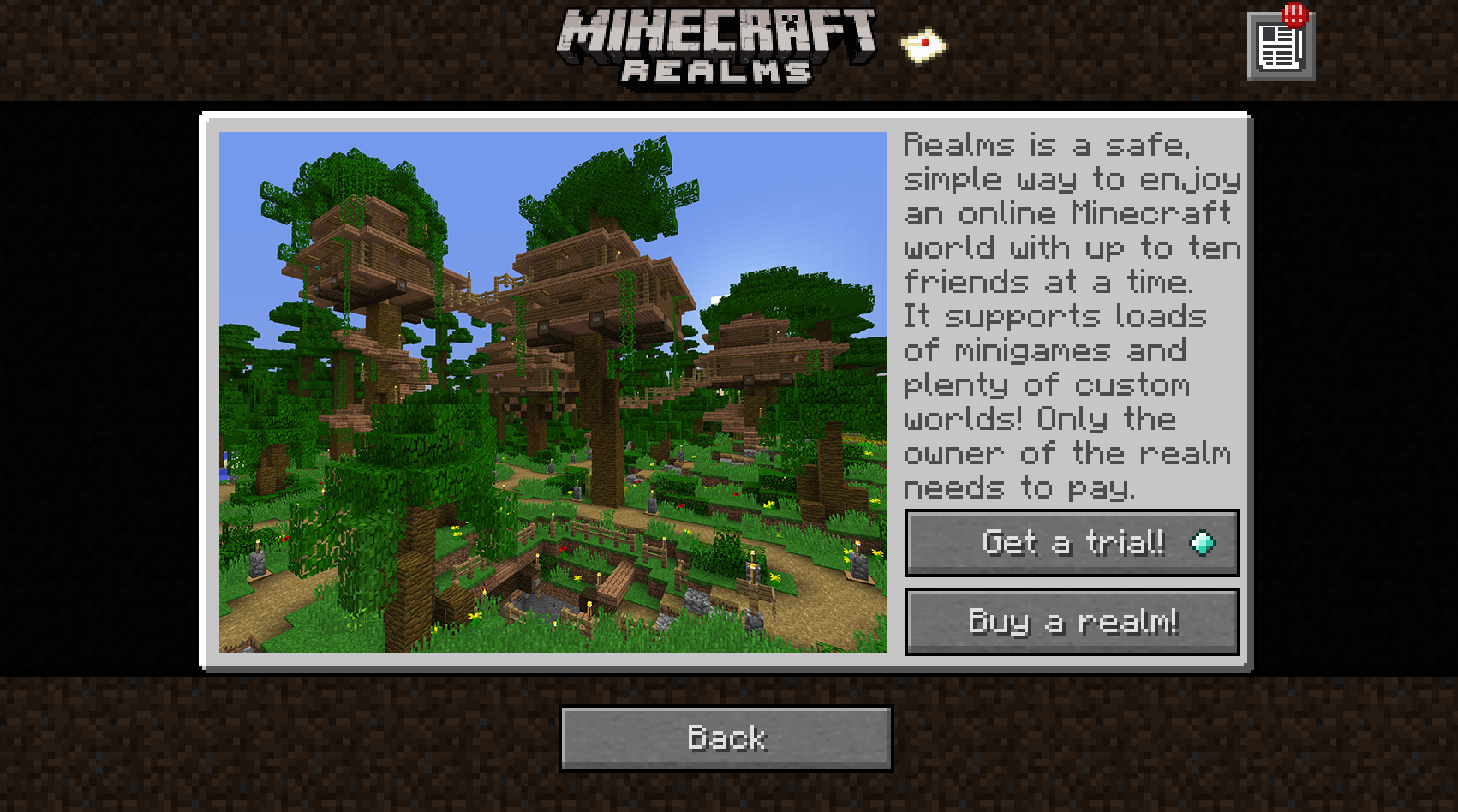 Realms is a safe and simple way to play Minecraft online with up to ten friends.
Realms supports loads of minigames and plenty of custom worlds. Only the owner of the realm needs to play.
You have to purchase a monthly Realm subscription and only one player needs to pay. There are different monthly plans and limited number of players. See here for more details https://www.minecraft.net/en-us/realms/.
Have fun!
Minecraft is the copyright of Mojang. This Website is not endorsed, associated or afflicated with Mojang in any way.