How to Install Minecraft Snapshots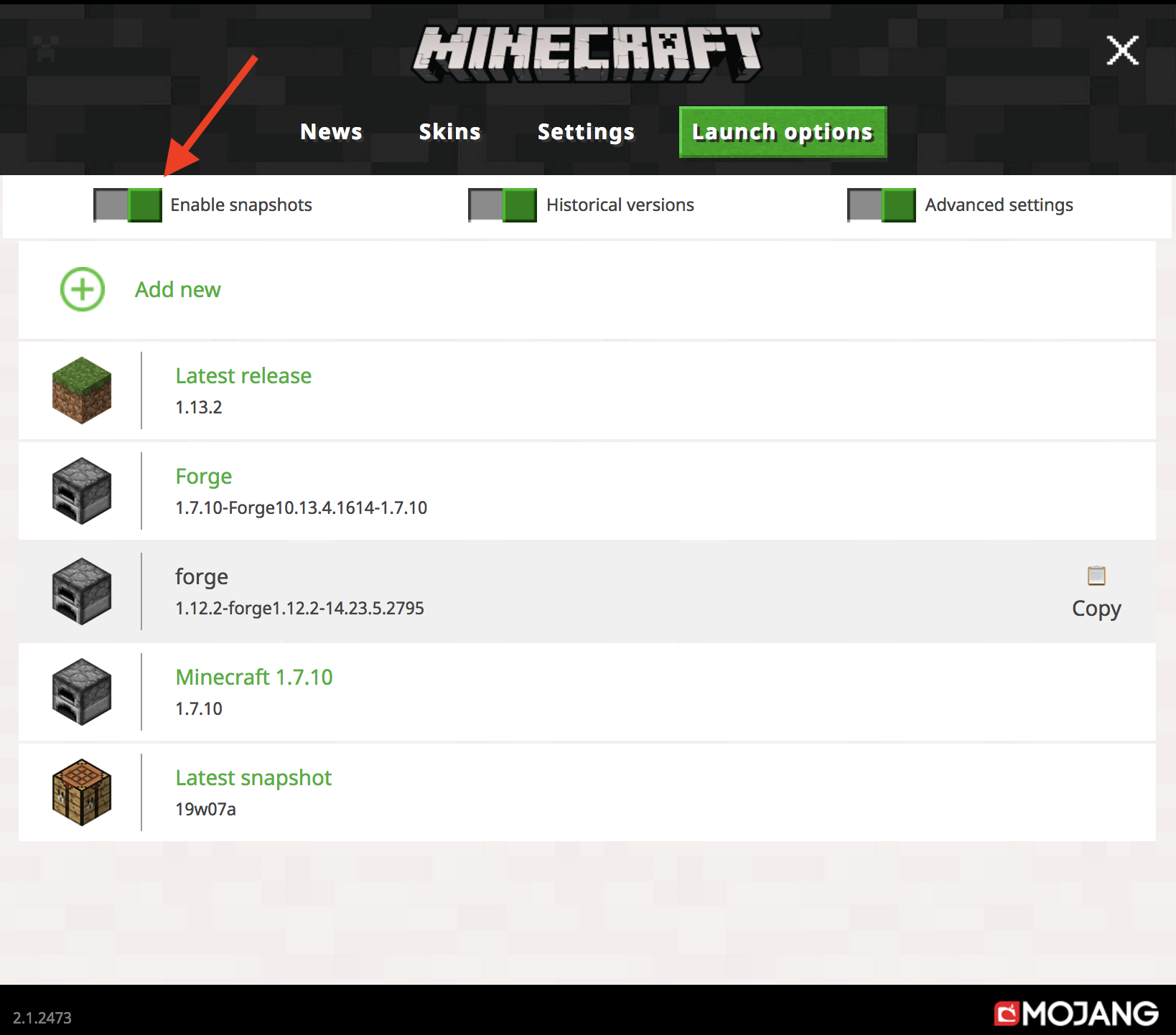 Minecraft Snapshots are development versions with latest updates and bug fixes that are not guarenteed to be stable.
Snapshots are the latest development versions that you can try out with the latest changes and bug fixes, but be warned it may not be stable, so run them in a separate folder/directories (see below) or create regular backups of your worlds.
How do I install a snapshot?
Launch Minecraft
Click 'Launch Options'
Toggle 'Enable snapshots' if not already enabled.
You will this warning.
Click 'Add new'
Select the snapshot you want to play.
Give it a configuration 'Name'.
Create a separate Game directory for this snapshot and change the Game directory to that location.
Click 'News' and select the configuration 'Name' to launch.
You will know you are playing the snapshot because it is displayed in the lower left corner.
For more information and staying up-to-date on latest snapshots login to you https://minecraft.net/en-us/?ref=m account and click 'News'.
Have fun!
Minecraft is the copyright of Mojang. This Website is not endorsed, associated or afflicated with Mojang in any way.